Study Tour
Aurora's Study Tour runs annually in Oct/Nov over 5 weeks and includes visits to UC Berkeley, Columbia, Harvard, New York University and Stanford in the US, and Cambridge, London School of Economics and Oxford in the UK. Successful applicants for the Study Tour usually need to have attained a Distinction average or better, or have, or are heading for, First Class Honours or upper Second Class Honours. Unlike at Australian universities, there are no alternative entry programs for Indigenous Australians at universities such as Cambridge or Oxford.
Study Tour participants become part of a strong network of Aboriginal and Torres Strait Islander peers. Many participants have returned from the Study Tour resolved to pursue study overseas, either immediately or in the future. Others have decided to pursue study or employment in Australia. In either case, the Study Tour has helped participants to make better informed decisions about their pathways.
In response to COVID-19, the 2020 Study Tour went online to become the first virtual Study Tour Symposium.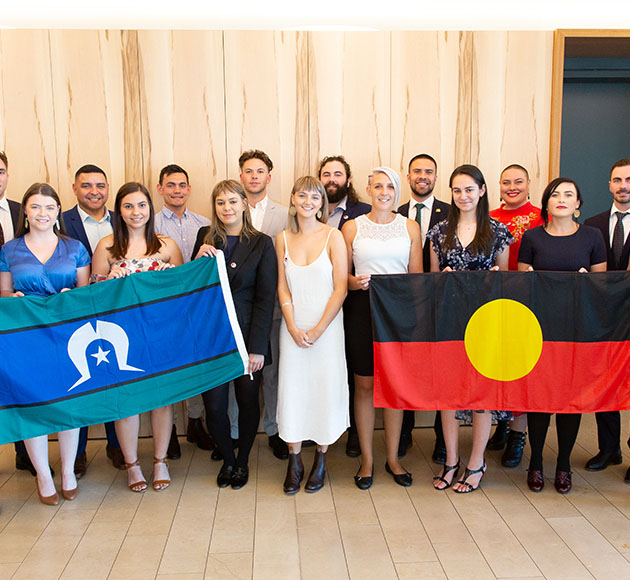 Impact
Within 10 years, the Aurora Study Tour has:

170 Opportunities
Provided opportunities for over 170 Aboriginal and Torres Strait Islander people to gain insights into the experience of undertaking postgraduate study at premier overseas institutions.
63 Participants
Seen over 62 participants go on to apply to study at the universities visited, with 94% being accepted.
Want to apply?
For further information or if you would like to apply please visit the Indigenous Pathways Portal.