Internships
Our Internship Program offers full or part-time internships for 4-6 weeks at organisations working to support Aboriginal and Torres Strait Islander communities. Aurora supports Indigenous and non-Indigenous interns to develop practical skills, gain real-world career experience and build professional networks.
What is the program?
The Internship Program, supported by the Commonwealth Government, provides funded internships for Aboriginal and Torres Strait Islander participants to cover costs associated with travel, accommodation and living expenses. The Program has had a transformational impact on interns, host organisations and the communities we serve: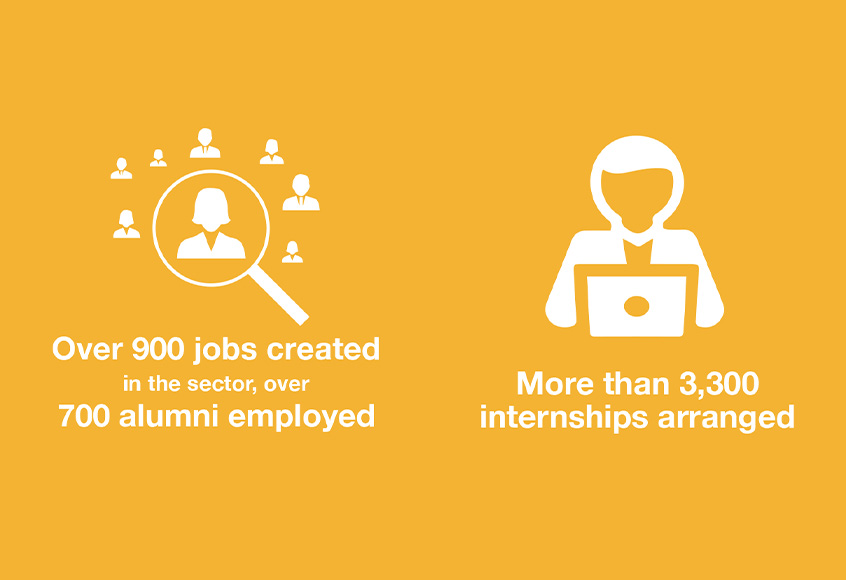 Who is it for?
We welcome Indigenous and non-Indigenous applicants who are enrolled for study at a university or vocational institute or have graduated from a degree at an Australian university. Candidates should have a keen interest in developing their skills and working in the Indigenous sector. We are able to place Aboriginal and Torres Strait Islander interns at a wide range of organisations including outside of the sector, so long as the placements are relevant to candidate's study and career aspirations.
Where are interns placed?
Interns are placed at host organisations across the Indigenous sector, this includes but it not limited to health, education, research, justice, policy, environment, STEM, youth work and native title.
Host organisations are based in major cities as well as regional and remote locations across Australia. Organisations that have hosted interns include NAAJA, ALS, KLC, CSIRO, UNICEF, Studio Gilay, Save the Children, Questacon, Walter Eliza Hall Institute for Medical Research and the Office of Minister Ken Wyatt.
How do I apply?
Due to the ongoing COVID situation Aurora will be running a condensed summer 2021/22 round and will only offer placements to confirmed candidates who deferred from the winter 2021 round. We expect to relaunch the Internship Program for the winter 2022 round. Please register your interest to be kept up to date.